Dr. Stephen R. Johnson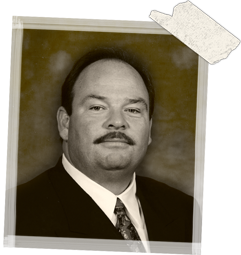 The Man
From the day of his conversion to this very day the heart beat of Dr. Stephen R. Johnson has been the great commission of the Lord Jesus Christ. Salvation of the lost followed by discipleship and training others for the ministry have been the fundamentals of his life and ministry as a man of God. Dr. Johnson believes in leadership and has faithfully submitted to his Pastor Dr. Mark T. Barclay of Living Word International in Midland Michigan for over 23 years.
The Ministry
When Dr. Johnson formed his prophetic ministry, there was nothing International about the ministry but a vision and heart for the world that was inspired by the call of God to reach the lost. Now, 23 years later the fruit of this call is not only affecting the United States but the Nations. Nationally, Dr. Johnson has planted four churches and internationally has started five satellite bible colleges.
A Heart for World Missions
From the early beginnings of starting the church, Dr. Johnson had a heart for world missions. For over 20 years an offering has been received at the end of each Sunday morning service specifically for world missions. In addition to financially supporting selected missionaries the church has sponsored numerous events to bring missionaries to the USA for times of refreshing. Years of steady support has given to these primary missionary families and organizations.
Word Bible College
Word Bible College is a fully-accredited Institution that was established in 1991. In addition to the local operation of the college in Escondido for the past 17 years, satellite Bible colleges have been established in the United States and through the world. The combined college locations have graduated thousands of students, many with a variety of under graduate and graduate degrees. Nationally, WBC has five campuses with international campuses flourishing in Peru, Mexico, Honduras, Guatemala and soon Costa Rica.
Works of an Apostle
There has always been an apostolic element to God's call upon Dr. Johnson. Through the activities of Life Christian Church and Word Bible College over six churches have been established by those trained by him. In addition, there are numerous Pastors of pre-established that have submitted to Dr. Johnson as their Pastor.

A Bit of History...
Founded by Stephen Randall Johnson on May 5, 1985, Life Christian Church began as a Bible study with 7 people. Composed mostly of young and college age students, the group first met in a recreation room of a retirement age mobile home park. Benefiting from the generosity of the eccentric owner of the park, Pastor Stephen was offered a single wide mobile home to rent and the use of the recreation center in the first few months. Then a single himself, Pastor Stephen started the church at the age of 29 while working toward finishing his bachelors degree in Theology at Berean Bible College in San Diego. In those early years, he received no salary and fit work in between commitments to his little church and his full time schedule at Bible College. Sunday's would be held in an empty bar of a local motel. The worship team would set up their instruments and pulpit on the parquet dance floor. Cigarette butts had to be picked up and half empty glasses of alcohol cleared off tables before they could have the children's Sunday school.

From there, the church moved to the recreation building of Washington Park located in the heart of Escondido all the while hoping and looking for a place they could call home.

It was at this point in the first couple of months of 1987 that Pastor Stephen made a bold and risky decision.

Some space was available in a semi-professional, industrial park in Escondido, but the city had not opened it up for church use.

Life Christian Church (then known as His Church), like David versus Goliath moved in, against impossible odds and took on the City of Escondido's building department to petition the city council for a conditional use permit that would allow them to stay. Miraculously, the city agreed and equally as miraculous, the money came in to pay the rent for the huge unfinished warehouse building as the church began to grow. The excitement was contagious and all the young people began bringing their friends, co-workers and family members. The building went from a cold and dark warehouse to a finished building as the singles and young families zealously took on the construction of the church. People from all walks of life began to attend and the congregation became a conglomeration of many different races, genders , and ages.

For Pastor Stephen, it was an exciting time of accomplishment (his graduation) and a time for life altering relationships. He became connected with whom would be his Pastor, Dr. Mark T. Barclay, from Midland, Michigan when Dr. Barclay was the key note speaker at his college graduation. Dr. Barclay has been his pastor to this day. Pastor Stephen then continued his education and finished his Masters and Doctorate at Bethel College in Riverside, California.

A Family Begins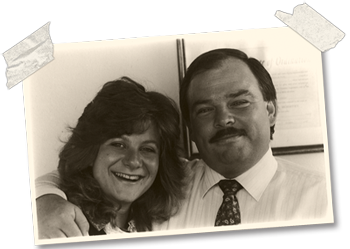 At this time, he would marry Zane Alkhas (June 20, 1987), a single young lady who was attending the church and would become an active partner with him in the ministry.

Word Bible College a fully accredited, associate to Doctorate program, was soon established in 1987 at the home campus with the purpose of raising up and training men and women to preach the gospel in all the world.
Many hungry believers poured into the school, looking for the strong teaching and the leadership provided by Dr. Johnson. Out of the home campus came ministers that would go and start sister churches all over the United States and across the globe.

Life Christian church now has thriving churches in; Okinawa, Japan, Osh Kosh, Wisconsin, National City, California, Tijuana, Mexico, Atlanta, Georgia, Lemon Grove, California, Bloomington, California, Fairfax, Virginia, Las Vegas, Nevada, and Birch Run, Michigan. Campuses of Word Bible College have been established in Escondido, Bloomington, San Diego, Tijuana, Guatemala, Honduras, Peru, Kentucky, and, soon to be in Michigan and Japan. Hundreds of students graduate every year and are effectively equipped to affect their world with the powerful message of hope that the gospel proclaims because of the proliferation of Word Bible College.
A Legacy Grows
In 1988, Dr. Johnson and a team from Life (then His Church) began a live radio call in show on Saturday nights that became very popular on KPRZ in San Marcos. Listeners would tune in to here drug addicts delivered, desperate people give their life to Jesus and many other dynamic experiences live on the air. This would become the jumping board for the popular television program, Victorious Living, which has been shown on regular channels and public access since 1989 and is a broadcast of the churches' services. This program has changed many lives in the San Diego and extended regions and the show is a major part of the vision at Life. In the future, there are plans to own a television station for the broadcasting of excellent and relevant shows for an international audience as well as a radio station to broadcast the gospel.

Missions has also always been a vital part of the vision and heartbeat of Dr. Johnson. He has been on the missionary boards of some of the most effective missionary ministries of our generation. Such as, Feed the Hungry's Board (a global ministry of Dr. Lester Sumrall) as well as on the board of Jim Zirkle's (Missionary to Guatemala) board. As a result,

Dr. Johnson has been involved in helping send medical aid to Cholera stricken Peru, rescueing children from the Shining Path terrorist group in the jungles of the Amazon, and providing a Jeep on the island of Hawaii for a mammoth short wave radio station that broadcasts the gospel in Chinese and barrages its coasts with the gospel of hope.

Dr. Johnson has faithfully supported our missionaries; Robert Barriger (Lima, Peru), Aaron Kolb (Guadalajara, Mexico), Jean Paul Engler (France and French speaking Africa), Living Water Teaching (Quetzaltenango, Guatemala), Guy Henry (Honduras) and ministries at one time in Holland, La Paz, Mexico, and Kiev, Ukraine.

Dr. Johnson's church has grown very active in North San Diego county and has become known for the outreaches it hosts like the 50,000 candy filled Easter Egg Hunt and Easter celebration service. Dr.Johnson has hosted Rheinhardt Bonke, Hillsong Concerts, Children's Conferences, Youth Conferences and dynamic conferences that have gained international notoriety. The church has a tangible sense of excitement and dynamic praise, reflecting the apostolic spirit of its founder and pastor, Dr. Stephen Johnson.